LEDS C4
ABOUT
LEDS C4 is one of the most important and influential companies in the Spanish lighting sector. After a 40-year trajectory, the company is present in over 140 countries.  LEDS-C4 has been dedicated to developing a culture of light in which design, technology, and sustainability come together to offer the best lighting solution for your indoor and outdoor projects. LedsC4 uses light as a communication tool and offers new control and connectivity solutions and services applied to this field.
MY ROLE: Freelance Senior Designer
My first contribution to the project was the creation of linear drawings and images of more than 3,000 technical, decorative, interior, and exterior lighting products. Additionally, I rebranded more than 80,000 photometries using Adobe Acrobat.
Afterwards, I worked on the layout of the new Architectural Collection Catalog 2023, focusing on the outdoor collection. This extensive, remarkable project was completed in 6 months, and we obtained exceptional results thanks to an outstanding, efficient teamwork. In this project, we introduced automation on InDesign with EasyCatalogue connected to SalesLayer, accelerating the need to automatically update data without interfering with the design. This has been achieved by creating multiple layouts in order to understand, organize, and group the characteristics of each product.
The project resulted in 6 catalogs within the Architectural Collection and Decorative Collection (digital, print, and a Mini print&digital version including the prices) in 6 different languages. Over 300,000 copies have been produced to be distributed worldwide.
MINI Architectural Collection 2023

MINI Decorative Collection 2023

Architectural Collection with EasyCatalogue Automation 2023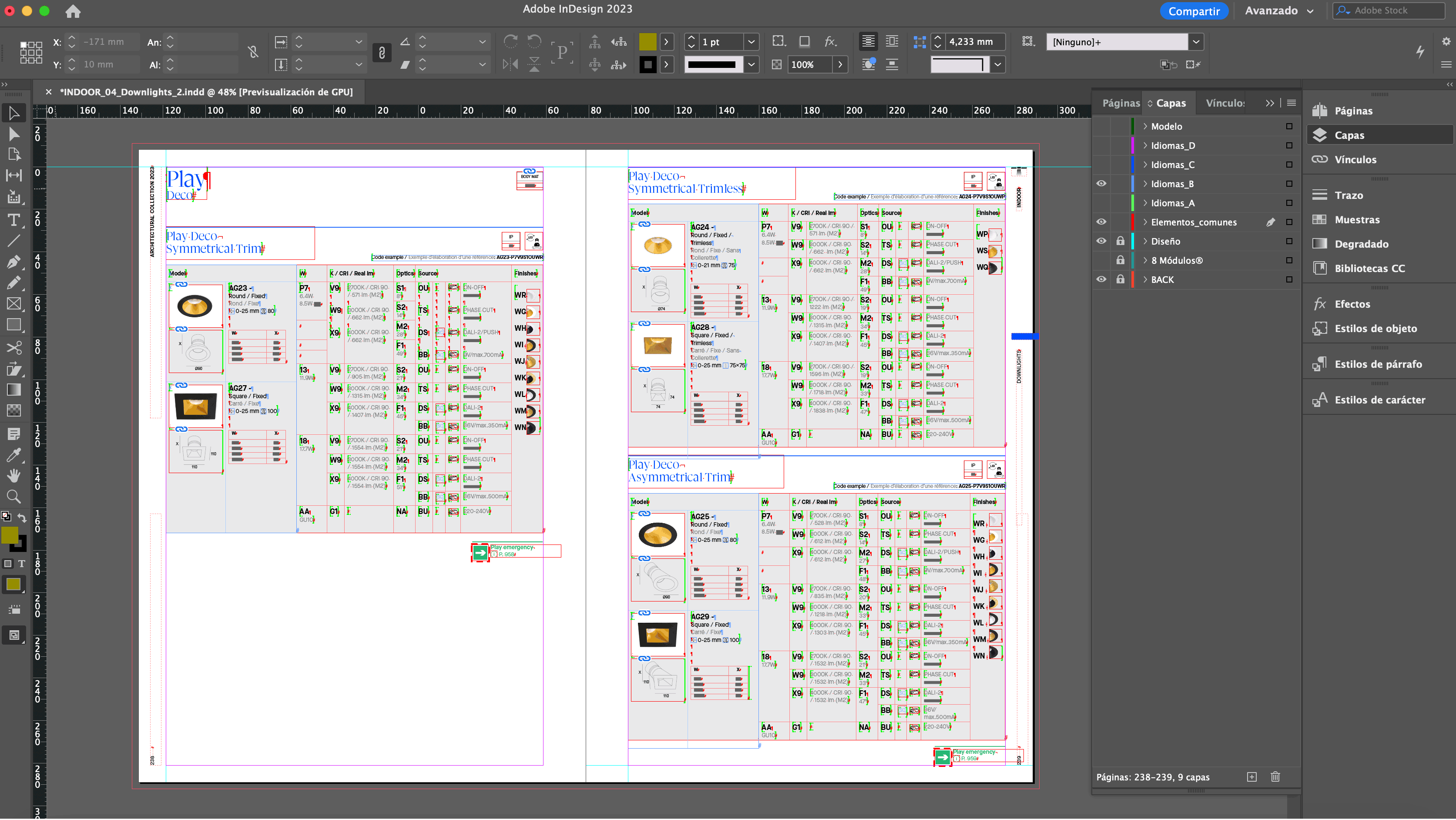 Lineal Drawings and product images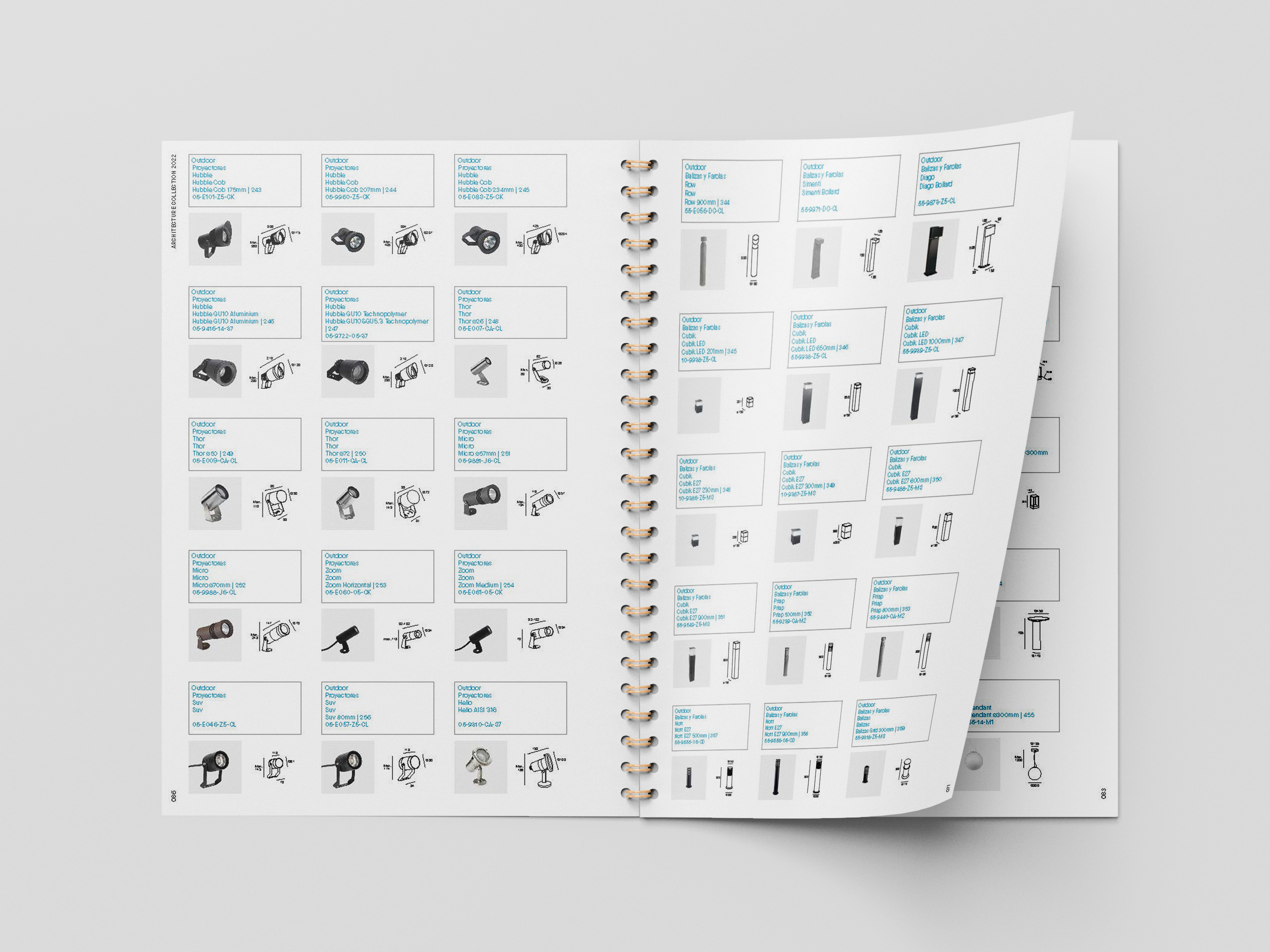 Catalog's Assets


Instagram – Launching new catalog 2023